Calling all Basses!
We are particularly keen to recruit new bass members of the choir. If this is of interest to you, or you know of a gentleman who might be interested in singing with us, please contact our Musical Director Jason Lambert or Chairperson Suzanne Long – contact details for both Jason and Suzanne can be found here.
Spring Concert 2018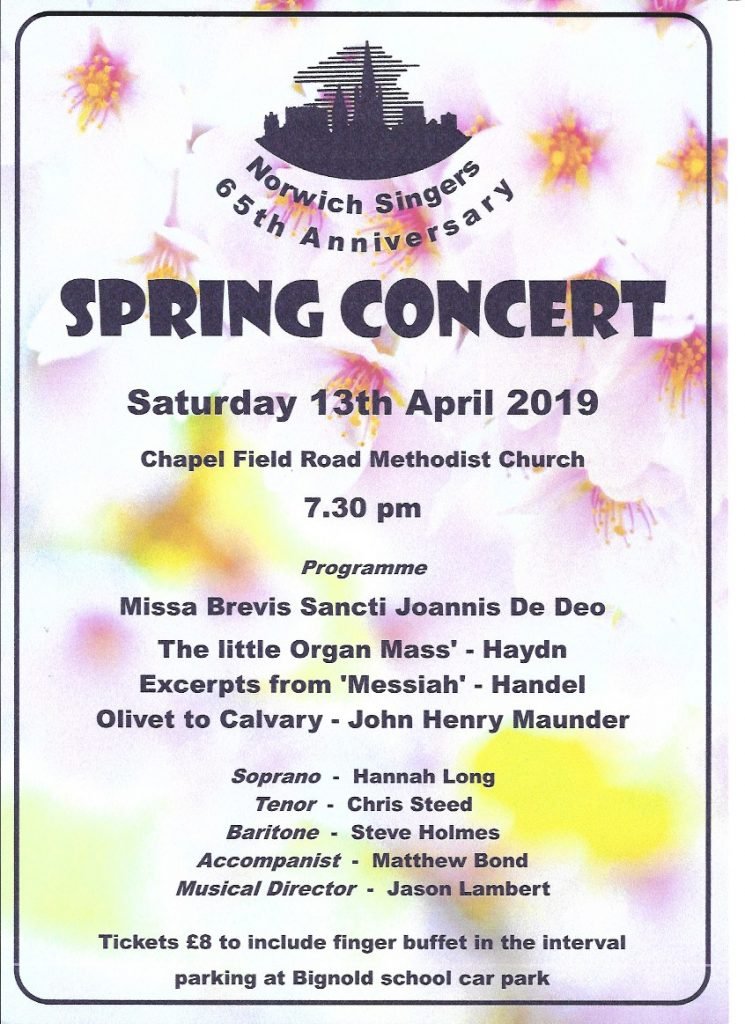 The Norwich Singers will be presenting a varied selection of Classical choral music at their Spring Concert. Together with professional soloists, Hannah Long, Chris Steed and Steve Holmes, the choir will perform pieces by Haydn, Handel and John Henry Maunder.

More information about the concert can be found here.